MASS Concrete
Founded in 2000 MASS Concrete are the leading manufacturer of Concrete surfaces in the UK. We are widely recognised by leading Architects and Designers and have been involved in many prestigious projects, both at home and overseas.
All products are individual and hand crafted enabling a high degree of flexibility to suit the needs of the end users. Surfaces are often backed with foam making them far more lightweight than traditional concrete ensuring it is easier to handle and fit. The application of a robust sealant system makes them suitable for use in many different environments including Bars, Wash Hand Basins and Reception Desks.
MASS are environmentally aware and currently recycle around 90% of waste products from the manufacturing process.
MASS wall panels can be used for many different types of projects. They are suitable for internal and external applications including facades.
From design stage to installation MASS work closely with clients, architects and designers to create a finished product that fulfils client needs and expectations. The panels are bespoke and can incorporate water jet cut or cast shapes and can include aesthetically designed face fixings or feature options. They can be backlit and are compatible for water features. 3D shapes are possible to achieve.
MASS wall panels are lighter and thinner than traditional stones. They have acoustic and thermal properties. Delivered pre-sealed using a sealant option to suit the individual environment, application and budget and if needed can be anti-graffiti treated.
The panels can be fixed in various ways. By using adhesives suitable for the environment they are being used in. Hung from the back using proven hanging systems. Projecting threaded cast in fixings can be added to attach to a hanging system. Using a split baton system. Face fixing using discreet aesthetically pleasing fixing points. They can be backed for ease of installation. MASS wall panels are durable having a proven GRC track record.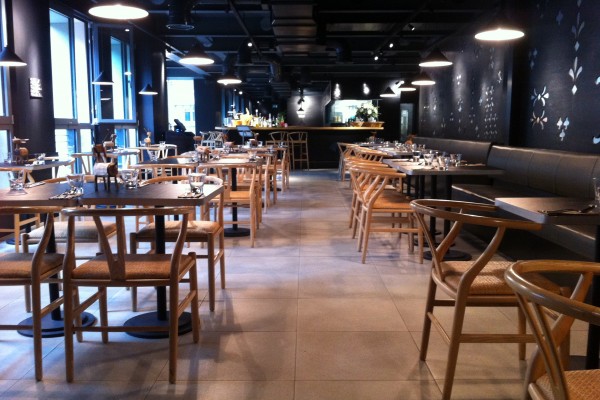 MASS launched a flooring range at 100% Design in 2008 and have quickly earned a reputation for offering clients a bespoke floor that is unique and individual in appearance. It is suitable for use in both residential and commercial applications.
The panels can be larger than is achievable in ceramic and minimal thickness compared to other concrete type products. Typical sizes ordered are 1m2 and 1200mm by 800mm. MASS handcraft each panel so are able to offer different shapes, finishes and textures. Embossed features and inlays can be included. There is a vast colour range and a bespoke colour matching service. Non-slip finishes can be applied if required using either an acid etched finish or a non-slip sealant. The panels are suitable for applying to different substrates making it ideal for indoor or outdoor projects.
The floor panels are easy to install and can be cut to suit on site. MASS panels are compatible with under floor heating. We are able to recommend installation companies who have experience in laying floor panels.
MASS tread are bespoke which enables us to work closely on each project ensuring the finished product exactly meets the clients needs and expectations.
We offer a range of different solutions including integral tread and riser as one. Treads can be cantilevered around a substructure. Signage can be incorporated making this an ideal product for commercial use.
MASS offer a complete package including digital templating and installation.
MASS treads have been used for both residential and commercial projects.
MASS signage has been used in projects including Universities, Reception areas and Retail outlets.
Using the latest CNC technology or a water jet cutting system we can include intricate logos. Lettering or insignias can be either embossed or debossed on the panels making them perfect for corporate identity usage. They can be included as part of a signage or cladding system and ideal to use alongside MASS wall panels. Products are bespoke so we can manufacture either individual signs or runs.
As it is fully weather resistant the signage can be used for internal or external applications. We do a range of sealants to best suit the end usage including one that is graffiti resistant. MASS can incorporate fixings to the rear during the manufacturing process.
MASS has a wide range of colours and offer a bespoke colour matching service. We are able to incorporate a number of different colours depending on design.
MASS surfaces can be used for a wide variety of projects including: Vanity Tops, Bars, Reception Desks, Benches, Shelves, Bath surrounds, Table Tops, Boardroom Tables, Tea points, Serverys and Fireplace Surrounds and Hearths.
The surfaces are available in a wide range of colours. Mixes can be designed to incorporate features such as quartz, granite, glass, shells and large aggregates.
As the product is bespoke and individually moulded, shapes can range from a simple rectangle to complex curves and forms. The surfaces can be moulded to include polished cut outs, drainer grooves and sloping drainer boards. Surfaces are backed with an HD foam product that makes it lighter than normal concrete ensuring they are suitable for use on the majority of carcasses without additional strengthening. A durable sealant system provides protection against virtually all types of stains. Volume runs can be produced making this a suitable product for commercial and residential developments.
We pride ourselves on our high level of customer service with a fast turnaround from enquiry to quote. From design stage to installation we work closely with clients, architects and designers to create a finished product that fulfils clients needs and expectations. MASS offer a nationwide digital template service using the latest, state of the art equipment that maps the required worksurface and achieves levels of accuracy not accomplished using the more traditional hard template. Installation can be arranged using our team of trained fitters.